CATEGORIES
Recent articles

SEARCH
In the first half of this year, the total revenue in digital advertising in Hong Kong has been estimated at 998 million US dollars. The market's largest segment is still banner advertising with a volume of 414 million American dollars, all thanks to the retail industry which accounts for the largest revenue share (4.3 […]
posted by Aaron Weller
---
You must have heard that almost 50% of people admit to skimming blog posts. That discouraged you from writing in the first place, hasn't it?  This is a mistake because, even nowadays, when a lot of companies and website owners are adding nofollow or removing all the links from guest blog posts, this strategy can […]
posted by Radomir Basta
---
It's safe to say E-commerce business is one of the most popular and profitable industries these days. People simply find it easier to buy their products online. Naturally, this new trend is a good thing for all E-commerce website owners out there, but this also means they have to step up their game in order […]
posted by Aaron Weller
---
Perhaps the most elusive thing about SEO, especially for people outside the niche, is the fact that success cannot happen overnight. In order to rank high and generate a lot of organic traffic, one must develop a strong search engine optimization strategy, each aspect of which should be planned and executed methodically and thoroughly, without […]
posted by Radomir Basta
---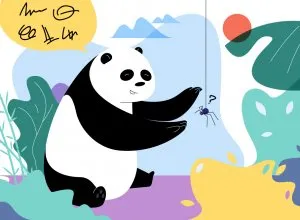 Search engine optimization can be complex enough when you have to worry just about one region and language. Introducing new ones is much more complicated than just having a couple of pages translated.
posted by Radomir Basta
---
Running a small business in today's society can be quite challenging. Many companies fail in the first year, and many more won't stay in business long enough to see their five-year plans become a reality (50 percent to be exact). It's a tough world out there for businesses of any size and structure.
posted by Radomir Basta
---