Using Guest Blogging as a Natural Link Building Tool: Why It's Good and How to Do It Properly
You must have heard that almost 50% of people admit to skimming blog posts.
That discouraged you from writing in the first place, hasn't it? 
This is a mistake because, even nowadays, when a lot of companies and website owners are adding nofollow or removing all the links from guest blog posts, this strategy can be rather effective. Admittedly, this removal of links is one of the biggest challenges of link building industry faces today, as it complicates things for marketers who use guest blogging for this purpose. 
Nonetheless, guest posting can be a powerful weapon if you know how to wield it. This is because this sort of collaboration is beneficial for both the host site and the guest writer. Especially if they share the same niche.
Guest blogging will surely remain one of the go-to tools in digital marketing for a long time, simply because of its numerous benefits. That said, let's see what some of those benefits are.
4 Main Benefits of Guest Blogging
It Boosts Your SEO Efforts
The main purpose of publishing guest posts on relevant and reputable websites is, of course, the acquisition of high-quality backlinks. Establishing a business relationship with reputable sites and getting them to point back to your own site will boost your SEO. 
Backlinks play a crucial role in how Google sees your website. They are paramount for your position in the SERP, and this is why guest blogging is still an indispensable tool in digital marketing.
It's Good For Brand Awareness
Increasing the visibility of your brand is crucial in every industry out there. It doesn't matter what line of work you are in, you want people to know about you. To achieve this, most companies are organizing conferences, visiting business conventions and similar professional events, and communicating with their customers on a regular basis. 
The case is the same when it comes to digital marketing. However, in this industry, guest blogging is a tool that helps you stay visible. It's simple – the more sites you write for, the more people will know about you. However, it's important not to be hasty. You don't want to write for websites with lower DA because this can be bad for your credibility.
Remember, it takes many years and a lot of hard work to build a reputation and only 5 minutes to ruin it.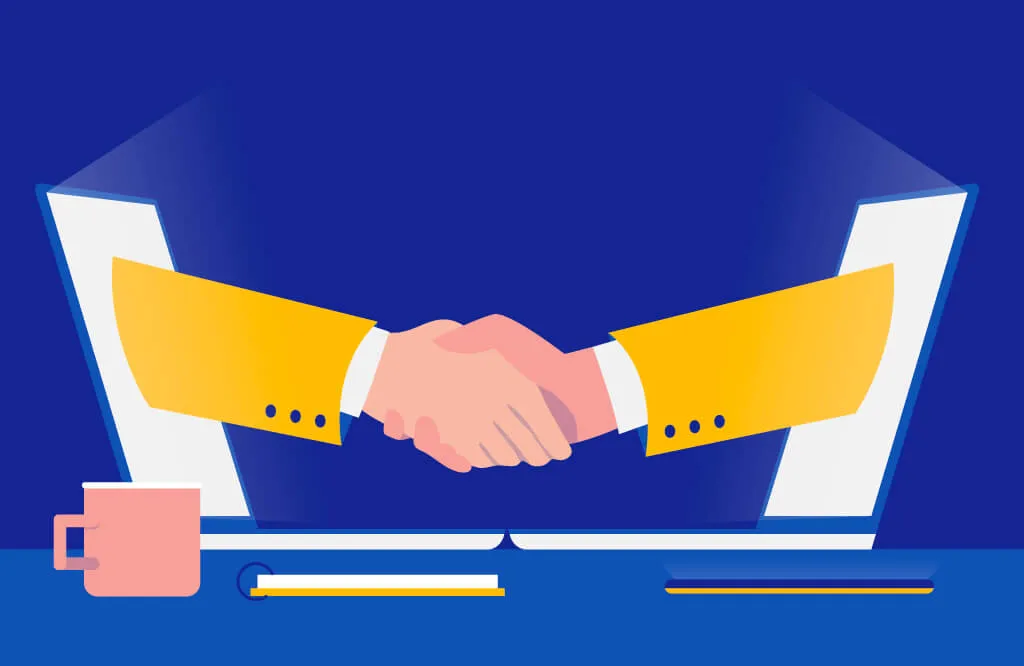 It Is Perfect For Finding New And Useful Contacts
Writing guest blog posts is a perfect opportunity to build partnerships with reputable websites which can help you to become relevant in your niche. It can also help you to exchange knowledge and resources with other businesses.
It Makes The Sales Cycles Shorter
The big part of owning any kind of business is waiting for potential customers to discover your website and read about your services and products. This wait can be rather frustrating. Luckily, with guest blogging you can make this process much shorter. 
Crucial Guest Blogging Steps
Analyze And Research The Market Properly
Before you start writing your posts for someone, you have to invest a lot of time and effort in the research process. If you want your content to be interesting, informative, and praised by your target audience, you have to analyze and research the market properly.
You can do this by:
Finding out the latest trends in your niche

Discovering websites from your niche that publish similar content
Bear in mind that this will only get you started. Your approach to individual blog posts will differ based on the website you are outreaching to, since the majority have strict guidelines you will have to follow. 
Find Good and Promising Opportunities
Look For Websites That Work With Guest Bloggers
Finding websites from your own field or at least discovering sites that publish high-quality content related to your niche is one of the most important steps you have to take. However, not all of those sites are willing to work with guest bloggers.
Target websites are found by means of:
Advanced Google search

Search performed by SEO industry tools

Analysis of direct and indirect competitors' backlink portfolios 

Social media and community channels
So where to start? Our advise – Google search, but be sure to carefully formulate your advanced search queries and include terms like the name of your niche (health, art, sports, etc.), write for us, guest post, guest blog, contributor.  (For more details on this subject take a look at this extensive A-Z Strategy for Finding Relevant Guest Blogging Opportunities)
Also, when you come across a certain site you consider to be promising, it's important to pay attention to these things as well:
About Us page

where you can learn more about the webmaster, his character and his interests, as this info will come in handy for your outreach email,

Writing guidelines

that will help you better draft your article, and

Contact page
If you want to make sure that writing for a certain site is something you will benefit from, you have to go through other blog posts on the website and see whether or not these texts are relevant, comprehensive, and well-written. If the site is not reputable or if it's publishing questionable content, writing for it might damage your reputation. Also, reading through other published content aids when it comes to formatting your own article for that particular website (and will surely help you come up with a topic to propose to the webmaster). 
The things you have to watch closely are:
Topics

Keywords they are using

The length of the blog posts

Visuals they use
Most importantly, pay close attention to the links in published blog posts on the website. Are there any commercial ones? If not, it might mean that the webmaster doesn't allow any links whatsoever and your efforts in terms of building rich backlink portfolio may be in vain. Still, if you find the time to share an interesting piece without including a link to your website, you could take advantage of this opportunity to build connections and grow your reputation. 
Use Influencers To Find New Opportunities
The process of looking for relevant and popular sites that are willing to collaborate with guest writers can be rather time consuming and frustrating. This is why it's best to use influencers to find new guest blogging opportunities.
You can do this by observing the behavior of the most successful influencers in your niche.
Pay close attention to what they are writing about, their writing style, and the sites on which they are publishing their texts.
Influencers are familiar with the latest trends and they work exclusively with reputable sites. Therefore, learning from them will certainly benefit you. 
3 Paramount Factors You Have To Take Into Account When Searching For New Guest Blogging Opportunities
Domain Authority (DA) – Its good to have more links with higher DR but its also important to have a diversity in link portfolio and get links form different DR values
Niche

– posting a text about sports equipment on a site that specializes in food won't help you get better rankings, regardless of its high domain authority. This is why you have to target your own niche.

Audience

– the case is similar with your audience. The only way to see a real ROI from your guest posts is to promote the right type of content to the right audience.
Conduct Outreach and Create The Perfect Pitch
The easiest way to establish a communication with a certain blog is to go straight to their "Contact Us" section. There, you will find their email address, phone number, or a contact form.
Next step is to get in touch with the people in charge of these blogs or sites and explain to them why working with you is in their best interest. However, a generic outreach email won't get the job done because they receive hundreds of similar emails on a daily basis, so you have to try your best to stand out.
Therefore, besides writing a creative outreach email, you should also follow these blogs on social media and engage with their content by commenting or sending honest feedback.
When it comes to creating your pitch, here's what you have to do:
Be warm, kind, and polite with them. The best strategy is to talk about one of their articles you liked

Go straight to the point

Suggest a few titles, so they know you are serious about this job

Share your portfolio with them, they love writers who don't hide their previous work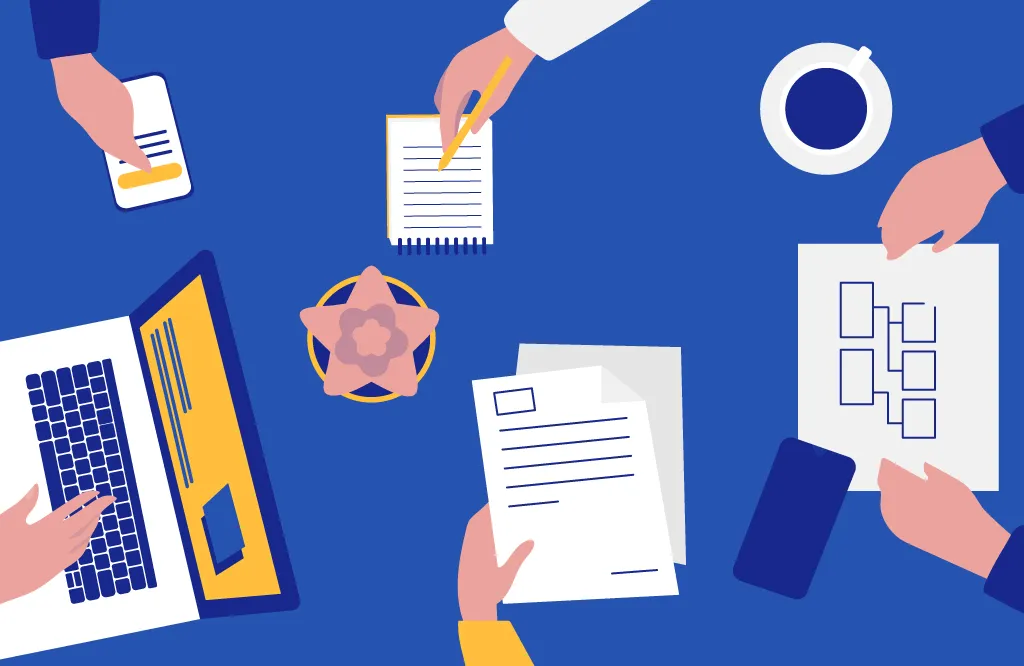 Write The Best Possible Guest Posts
If you get a few replies it means you did your outreach properly and your pitch was convincing enough. However, your work is not yet finished. You still have to write compelling, engaging, and high-quality posts in order to establish a long-lasting collaboration with certain sites.
Here are the basic instructions you have to bear in mind no matter which website you are writing for:
Follow the rules and guidelines on the website regarding guest posting

Pay attention to SEO and optimize your posts properly

Include a link to your website but make sure it's implemented naturally

Avoid promotional tone

Write original and engaging content

Pay attention to the readability, spelling, and grammar
Thank you for taking the time to read this article, we hope it provided you with some valuable insights.
If you have any questions, feel free to contact us here at Elevate Digital.