Your Hong Kong SEO Company
Elevate Digital -Taking Your Inbound Marketing to The Next Level
Creating a quality website to present your business online is only the first step of a lengthy process - to reap the benefits of a good website, you'll have to focus all your efforts on driving targeted traffic. The blunt truth is, if you don't attract any visitors, you won't make any sales, and in this competitive online world - the strongest weapon to fight your competitors to the top is SEO.
We are at your disposal for all your digital marketing needs!
Elevate Digital is a Hong Kong SEO agency which focuses on helping small and medium-sized businesses boost their exposure on the web and reach a greater audience.
We understand you have so many things on your to-do list that multitasking becomes impossible - that's why we're here to take some load off your back. We are here to ensure a steady growth of your company, leaving you enough time to focus on other important aspects of your business.
ABOUT US
Elevate Digital takes pride in employing only top talent. Our SEO experts, technical SEOs, content strategists and content writers craft carefully designed strategies and tactics that benefit the growth of your business exposure in Hong Kong - or even worldwide, depending on your target market. MEET US
Over the years we have managed to gather a rich portfolio of satisfied clients who have nothing but words of praise for our unsurpassed SEO services.
TESTIMONIALS

Elevate Digital helped us with SEM & SEO and delivered great results. They have a friendly team that always responds quickly. We highly recommend their services.

Furrion.com

We have started to work with Elevate Digital more than half a year now, they help to manage our overall ad performances and SEO. Thanks to their expertise and strategies, we have seen increases in both our ranking and traffic. ElevateDigital do understands our needs and target market. We would highly recommend them to other companies which want to increase their online presence.

Livethenate.com

UniCard has been working with Elevate Digital for over 2 years on SEO, PPC marketing. We're satisfied with the overall service performance. They do help us to drive steady traffic to our website and also maximize the ads spending. We highly recommend this to corporations for effective SEO marketing.

Sarah Luk  from Unicard.hk

I am very pleased with the campaign that Elevate Digital formulated for us. Apart from a significant increase in rankings and traffic, it was their level of involvement and versatility that really made an impression.

Vladan Dobrenov, Founder ArtandCode.eu

When we are talking about top tier SEO services, Elevate Digital is definitely taking the top spot. Fantastic team, great organisation and shiny results. We are always happy when we get a monthly report – simply astonishing.

Nemanja Veselinovic, Founder BrandingMagazine.com

Onsite modifications alone would make hiring Elevate Digital a worthwhile investment, but I was extremely satisfied with every aspect of our cooperation, from reporting to the direction in which they took our brand.

Goran Radovanovic, Project manager Mobile Shop
---
SOME OF OUR FOUNDERS' CLIENTS















WANT TO TURN YOUR VISITORS INTO PAYING CUSTOMERS?
We'll do it for you.

NEED TO BOOST YOUR WEBSITE?
We're the best people for the job!

WANT YOUR WEBPAGE TO SERVE AS THE BEST INDUSTRY RESOURCE?
We're on it!
Elevate Digital provides the following services designed to make your website a
force to be reckoned with:
WHAT
MAKES US
STAND OUT?
Elevate Digital Hong Kong digital marketing agency puts emphasis on constant education of our reliable marketing team to make sure they are updated about the current industry trends and upcoming changes. We utilize only top-quality tools, like The Trustmaker, to improve conversion rates of our client websites, or Base.me, part of Kraken Box, suite of SEO tools and other resources, of which we some developed in-house, in order to provide all of our clients with unmatched SEO services.
What sets us apart from our competitors is the fact that we frown upon any unethical methods, but rely solely on white hat techniques. Though you won't see changes overnight, this approach will keep you safe from penalization and actually deliver long-term results.
As one of the most reputable Hong Kong SEO companies, we understand that one size does not fit all, and with us, there are no predefined packages - we devote a lot of our time and put enormous amounts of effort into designing a custom package that will answer your specific needs, suit your budget and help you reach your goals.
Elevate Digital will not lock you into a long-term contract - we will collaborate for as long as you are getting the expected SEO results. If, at one point, you feel like we have reached the goals that had been set, we can put our work on hold until you decide to hire us for additional services.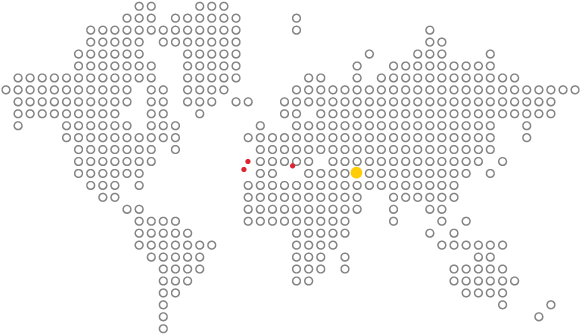 WHY THIS IS IMPORTANT FOR YOUR BUSINESS
Did you know that at least 1 out of 8 purchases begins with online research? Taking this statistic into consideration, it is evident that digital marketing will be your most effective weapon in the battle for success.

Elevate Digital is by far the most reliable Hong Kong SEO agency you can find, as we devise strategies which are designed to provide SMBs and brands with a chance to boost conversions on various channels.
You Set Your Goals
WE HELP YOU
REACH THEM
Contact us now and we'll start working right away on taking your online presence to a whole new level!
---
The
insight
latest
from the blog
Four Dots Launches Its Digital Marketing Agency In Australia
---
We have some great news for Australian businesses! If you are an Aussie company that seeks an experienced digital marketing agency to help you beat your competitors and dominate your target online market – please do read on!  Four Dots, a Digital Marketing Agency with a decade-long experience and presence on the global market, has […]
(read more)
Monthly News Recap by Elevate Digital: October 2020
---
Hello and welcome to our monthly news recap, a column where we provide our readers with an overview of the most relevant news and events that happened within the digital marketing landscape over the last month or so. Let's see what October 2020 brought us: Google Made Shopping Ads Free Worldwide Instagram Rolls Out New […]
(read more)
Monthly News Recap by Elevate Digital: September 2020
---
Hello and welcome to our monthly news recap, a column where we provide our readers with an overview of the most relevant news and events that happened within the digital marketing landscape over the last month or so. Let's see what September 2020 brought us: Oracle is Officially TikTok's US "Trusted Partner"  Facebook's 20% Ad […]
(read more)
LOCATION
Contact Us:
Phone
+85226236626
Unit B & C, 6/F, Yally Industrial Building
6 Yip Fat Street,
Wong Chuk Hang
Hong Kong
&nbsp