THE
INSIGHT
latest
from the blog
CATEGORIES
Recent articles

SEARCH
posted by Radomir Basta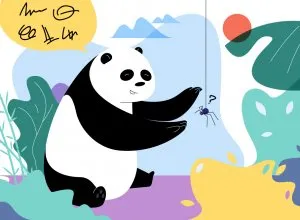 Search engine optimization can be complex enough when you have to worry just about one region and language. Introducing new ones is much more complicated than just having a couple of pages translated.
---
posted by Alex
It has barely been a year since Elevate Digital opened our doors, hearts and inboxes to small and large businesses from Hong Kong and all over the world. Even so, the consistent excellence of the services we provide has already become apparent enough for us to be recognized as a Google Partner. If you don't […]
---
posted by Alex
Even though digital marketing is ever-growing and ever-evolving, content marketing still plays an important role in this game. Regardless of all the algorithm changes and improvements, Google has never stopped loving top-notch content. Even though the definition of that type of content tends to vary from case to case, the term fundamentally refers to producing […]
---
posted by Aaron Weller
If you haven't been living under a rock, then you have probably heard someone mention the term "growth hacking". Coined by Sean Ellis back in 2010, "growth hacking" was quickly adopted by the startup crowd and pinned to people who were in charge of launching digital products and making sure that the right type of […]
---
posted by Aaron Weller
Ecommerce is on the rise in Hong Kong. According to the statistics brought to us by Statista – there are currently 4.15mil ecommerce users in our great city. The same research predicts that this number will continue to rise in the next 3 years. By 2021, there will be 5.30mil Hong Kong-based ecommerce users, […]
---
posted by Radomir Basta
Running a small business in today's society can be quite challenging. Many companies fail in the first year, and many more won't stay in business long enough to see their five-year plans become a reality (50 percent to be exact). It's a tough world out there for businesses of any size and structure.
---